Heartfelt Holidays: #OHMagicalChristmas at Our Home
Written by: Pojie Pambid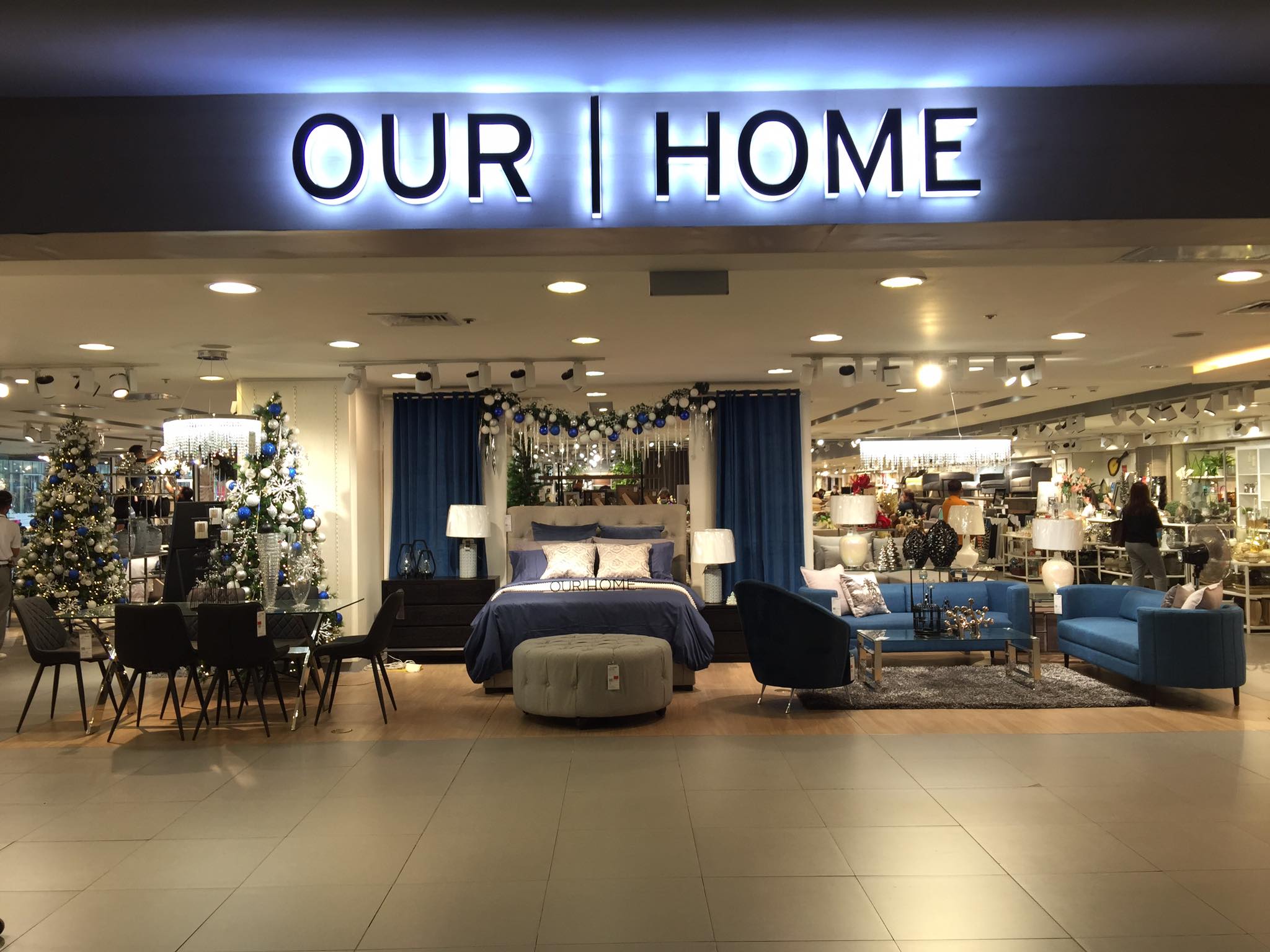 The spirit of celebrations and festive ambiance continues in all the OUR HOME branches as new styles and new trends develop for the holiday season. This time, Christmas decorating takes on a different take as the drama and allure of blues, silvers and whites evoke scenes from a midnight sky where stars twinkle and the moon is bright. Yes, a sophisticated take on Christmas is unveiled as OUR HOME elicits a more heartfelt and striking approach to yuletide styling. Mature, modish and avant-garde, yet remaining sincere to the season, this style loads up on the elegant and the tasteful while at the same time creating a polished and classy look and feel to the holidays.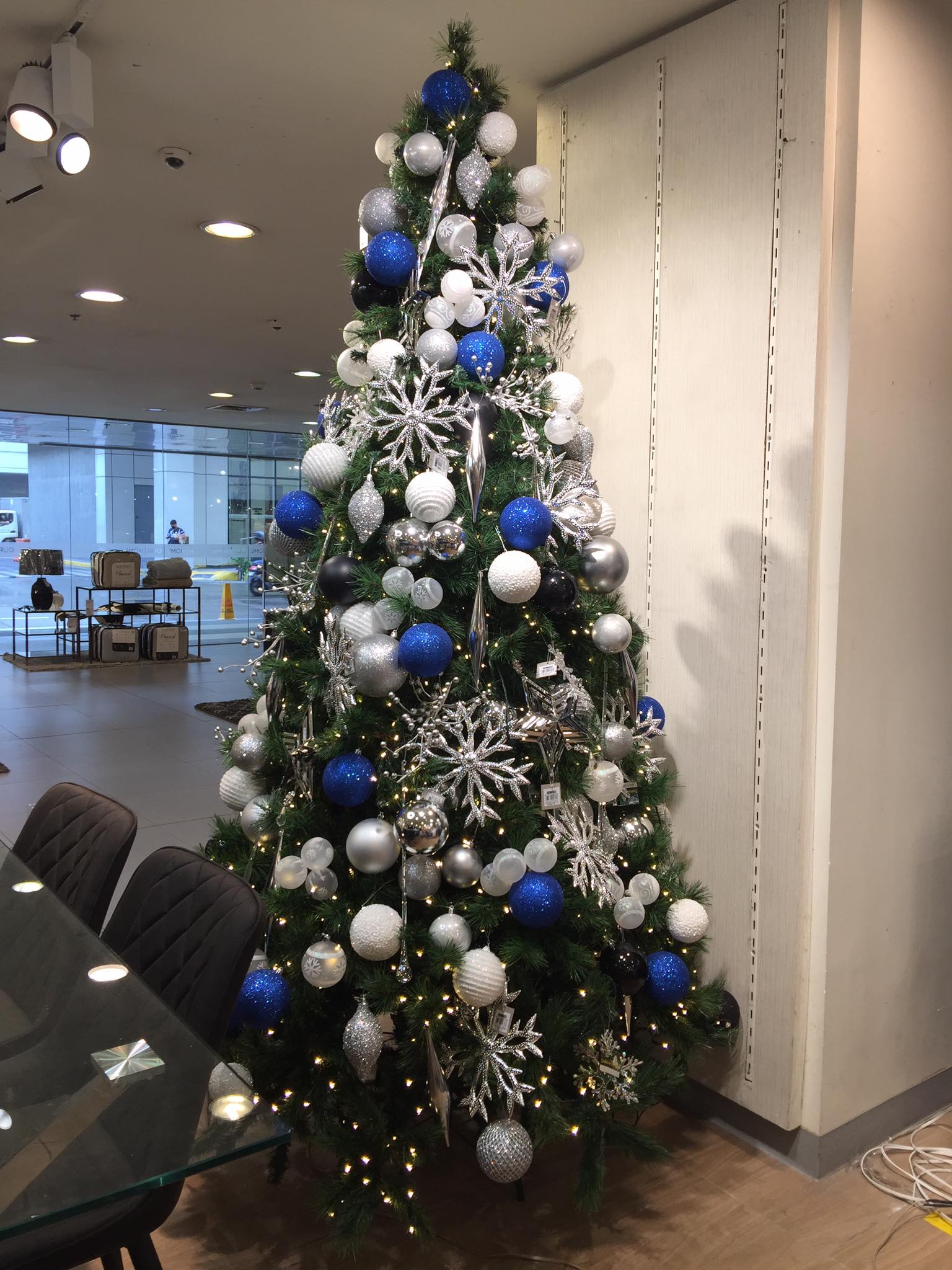 In keeping with the classy and sophisticated vibe, Christmas trees are adorned strictly with only royal blue, sparkling silver and stark white. The colors play up on the image of bright accoutrements against a dark backdrop of the green needles of the fir tree, for a more contrasting yet dramatic feel. Crystal snowflakes, silver stars and pearlized berries are added for a celebratory feel while sprucing up the play on textures. Crystal and glass icicles are intermittently hung on several levels creating vertical lines adding to the formality and elegance capping off the minimal yet stunning look.Write your brand story to build a connection with your audience here.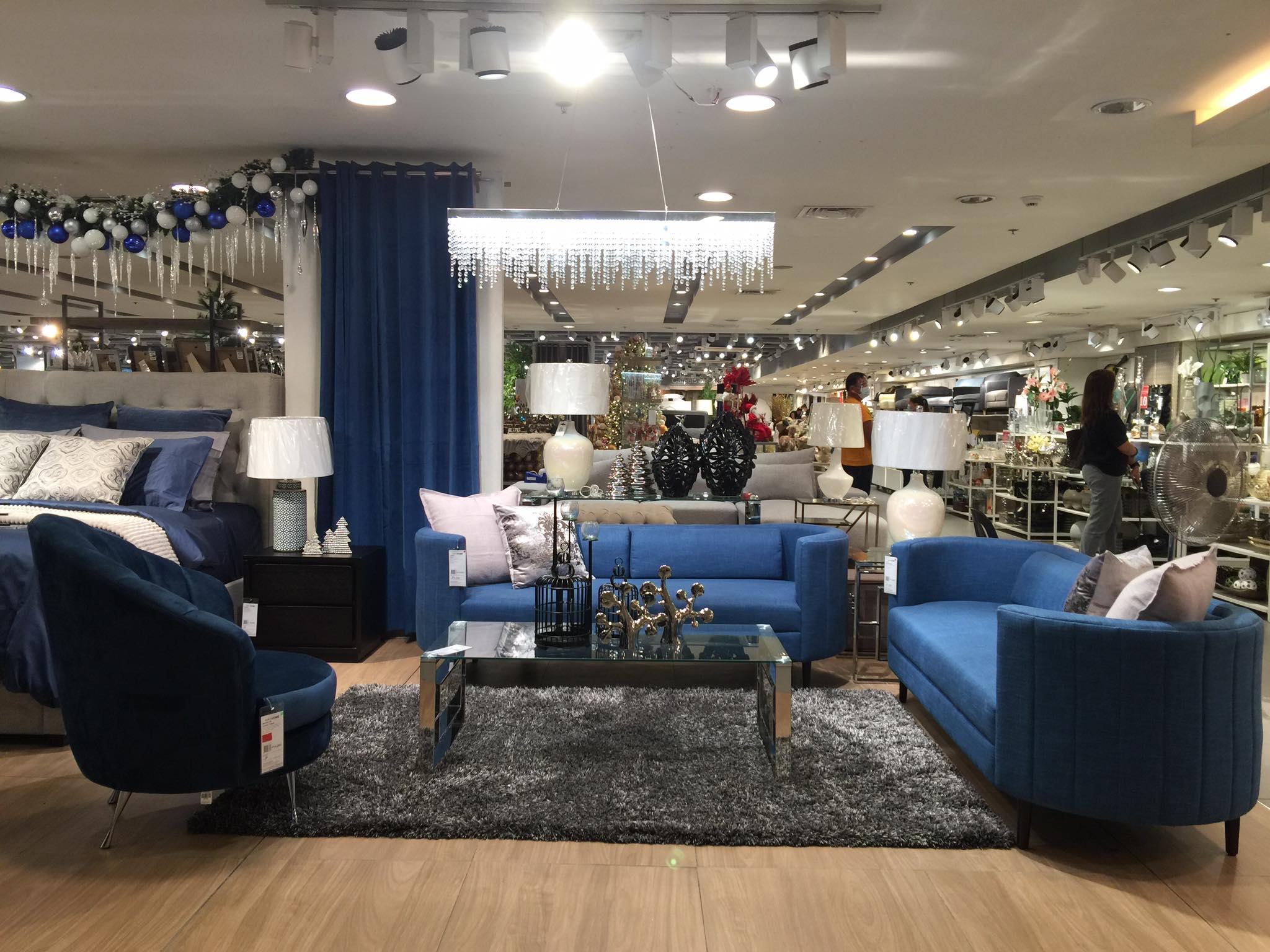 The entrance focal living room setting then catches the eye and draws the crowd in as a royal blue velvet L-shaped contemporary sofa becomes an instant favorite. Accentuated with throw pillows in silver-gray and ivory, the contrasting elements continue for a cohesive and consistent look.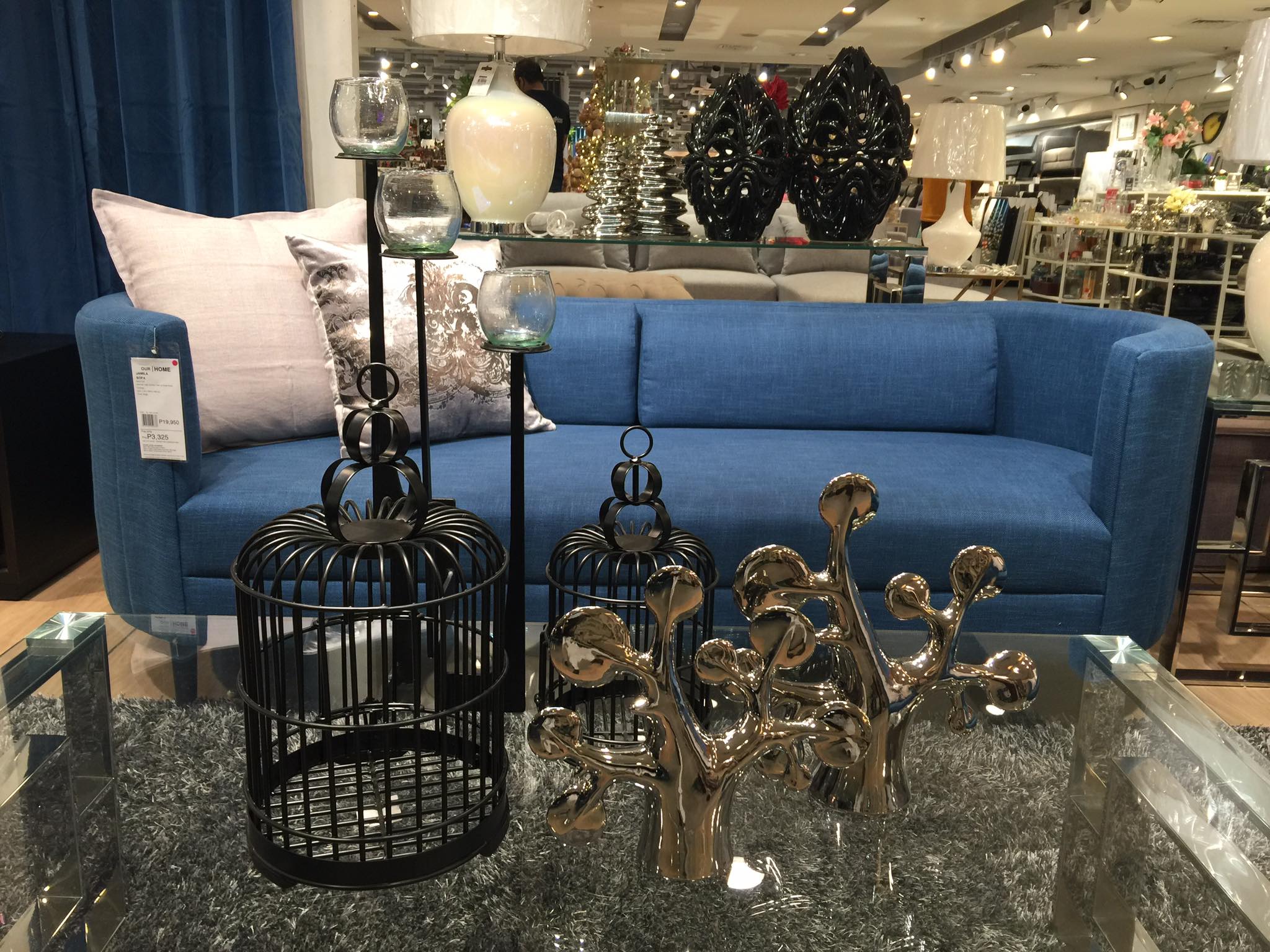 Center tables, side tables and console tables echo the sophistication and the class via glass and chrome textures and the vertical elements are repeated in the leg details reminiscent of the 1920s Art Deco design styles.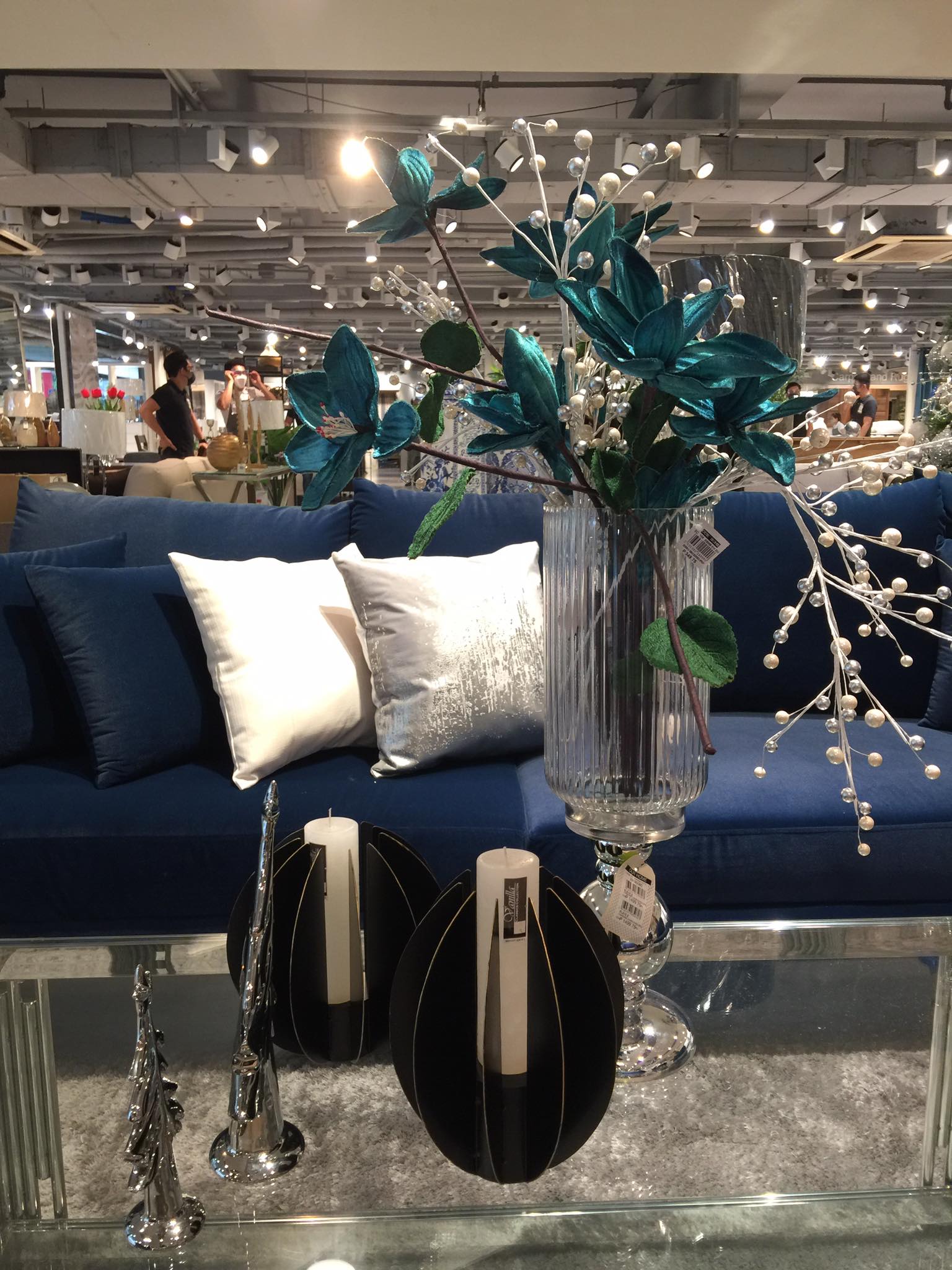 Black lamps with black shades contribute largely to the drama of the setting while accessories are limited only to glass and stainless steel for a constant yet harmonious mood. A silver-gray shag rug caps off the living room design by mirroring the elegant, lush and posh textures of the space.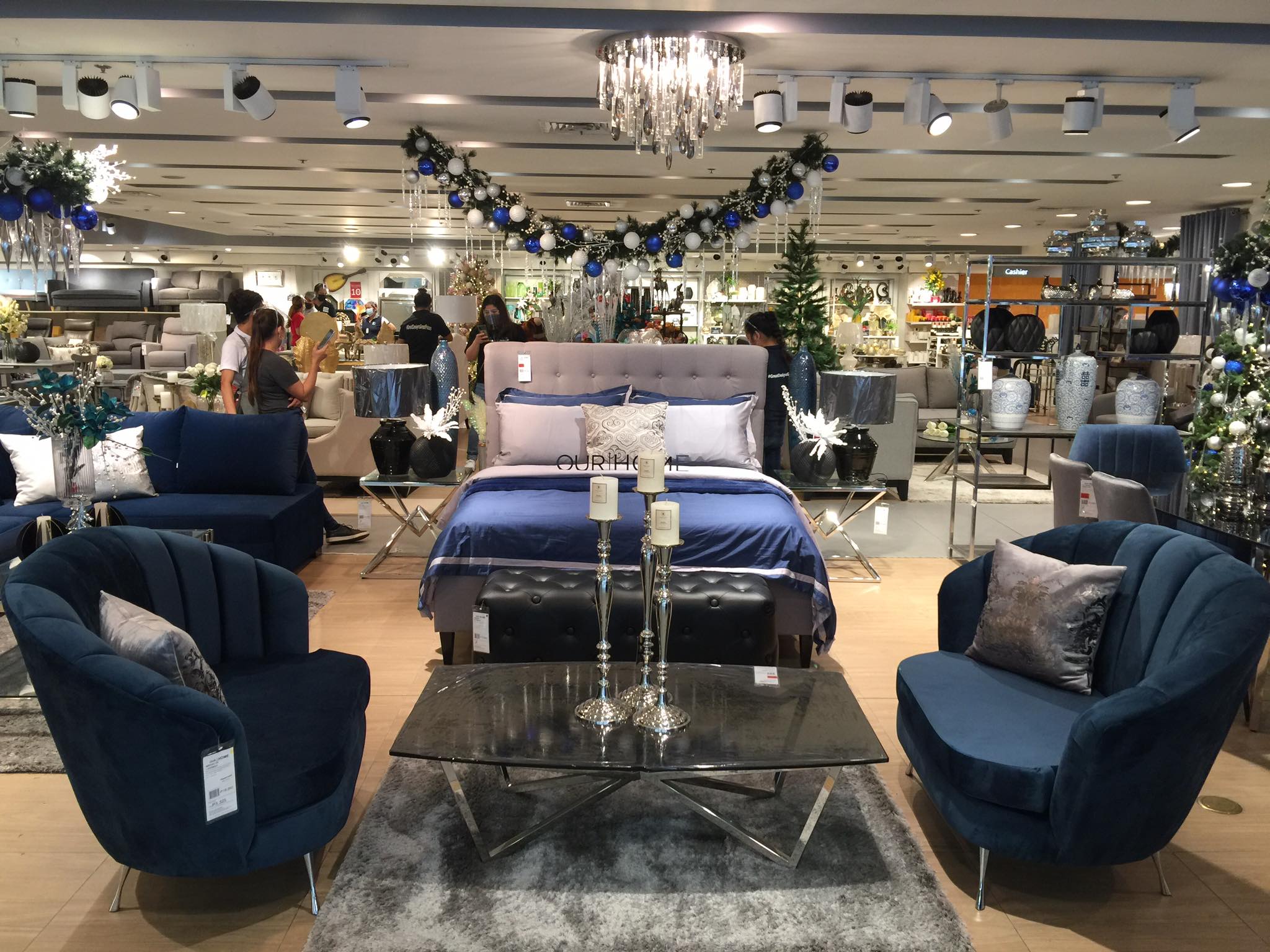 A tufted, gray fabric padded, luxurious queen sized bed then takes center stage in the entrance focal evoking a comfortable and welcoming ambiance. Dressed in plush and opulent sheets in royal blue and ash gray satin, the bed cannot help but elicit a feel that is conducive to a restful sleep and slumber.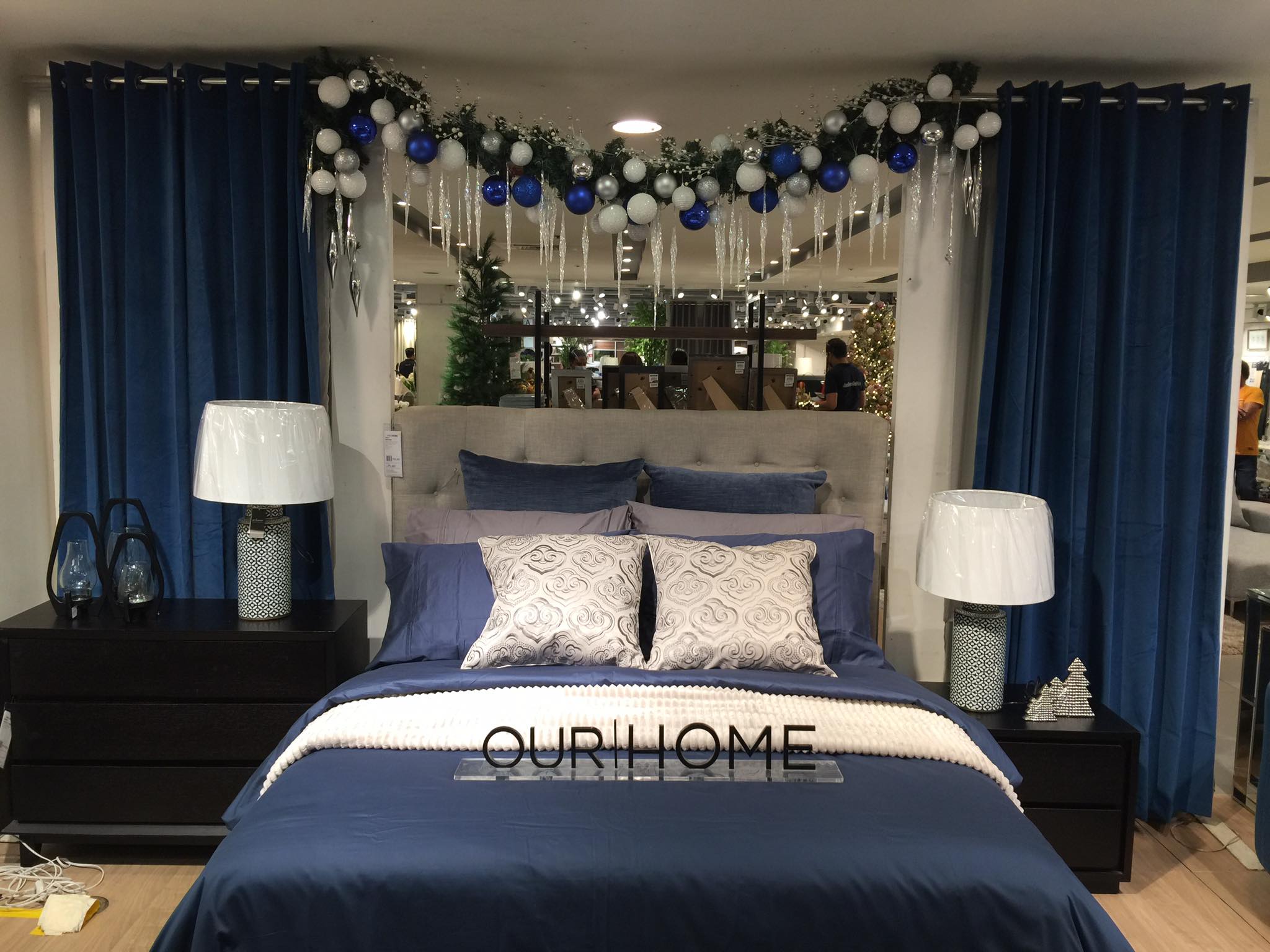 Overhead, the holiday feel is echoed as a Christmas garland is replete with the same trappings and trimmings as that of the tree, evoking the same mood. Black wooden night tables identically and symmetrically styled with black lamps and blue vases evoke the same elegant formality while at the same time provide a functional addition to the bedscaping.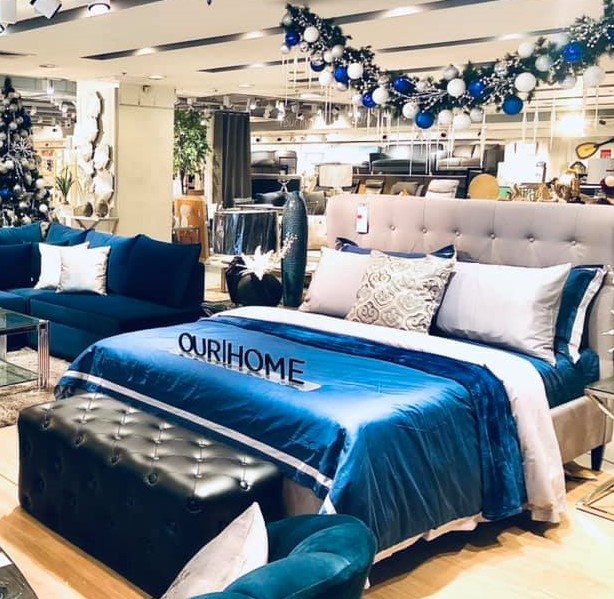 Photo by: Pojie Pambid
At the foot of the bed, a black leather tufted ottoman, a pair of Art Deco tub chairs in royal blue velvet and a coffee table in black glass and chrome all contribute to a purposeful add-on setting and brings to mind visions of intimate conversations and maybe even breakfast, after a night of Yuletide celebrating. A crystal and glass modern chandelier above provide ample ambient illumination while maintaining the classy vibe.
Lastly, the dining setting cohesively blends with the overall sophisticated look and feel as a table for six in black glass with a chrome geometric base acts as a focal point. Four gray dining chairs in plush upholstery with vertical stitching occupy the guest positions in the table while a pair of blue velvet upholstered host chairs in the same vertical stitching, again adapting a 20s Art Deco vibe, adds variety, creativity, identity and character to the setting.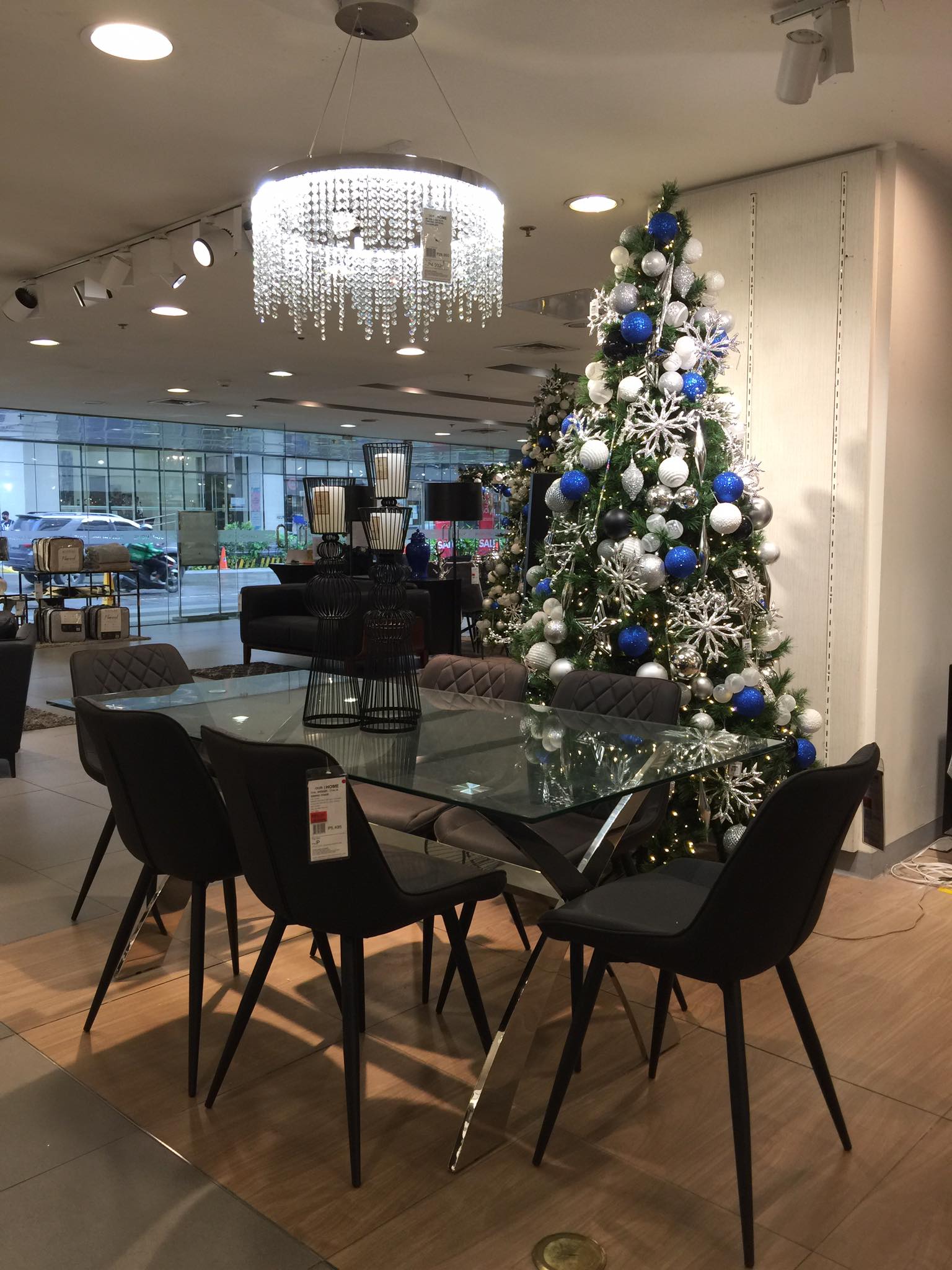 A wreath chandelier above with icicles that drop low create drama and instantly becomes a conversation starter. A stark black buffet cabinet to the side borders the setting where atop, a pair of Oriental royal blue urns and tall, black, matte and modern floor lamps elicit an unusual mélange of accessories yet still maintain a contemporary look.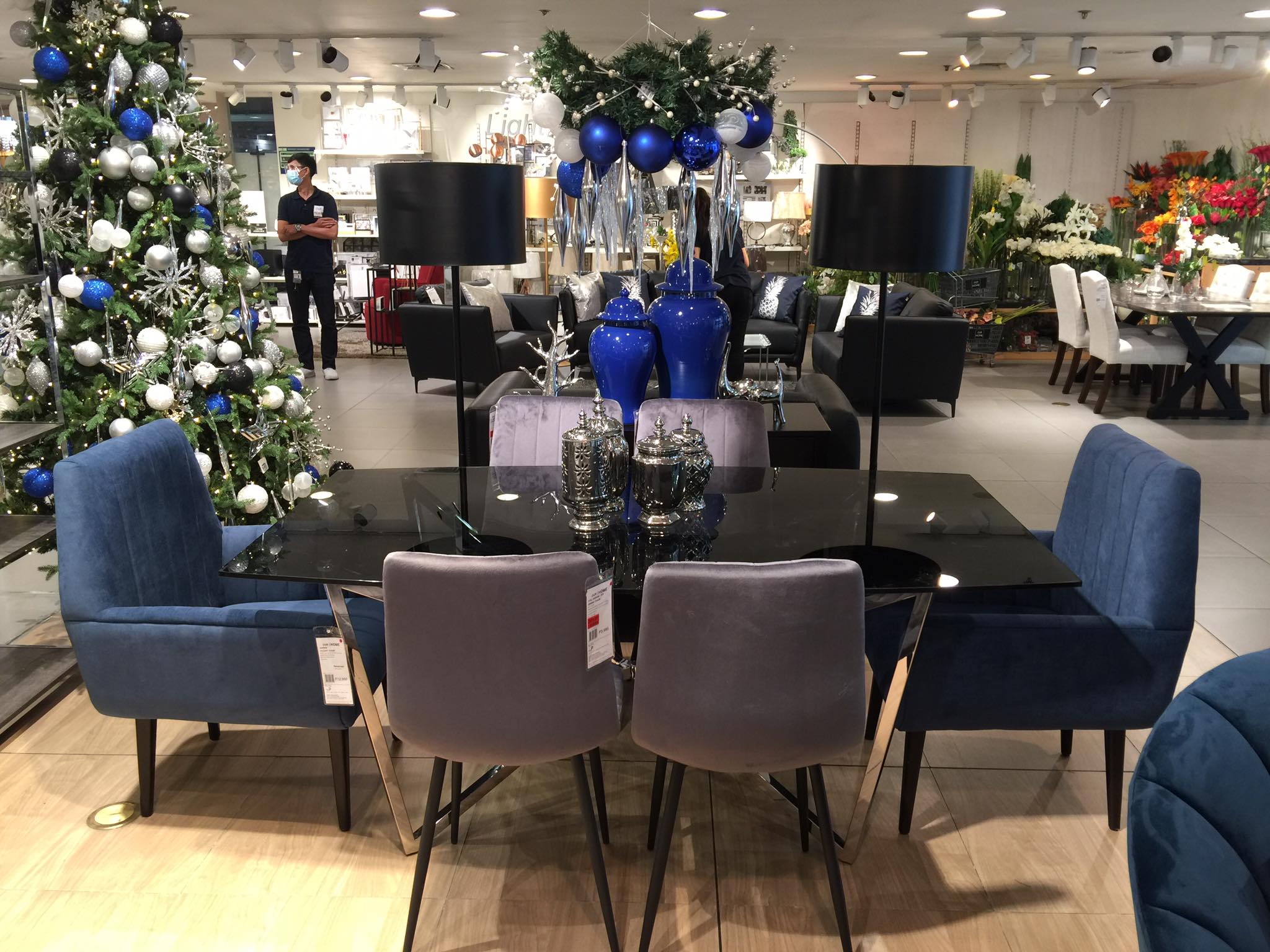 The Oriental vibe is repeated in the addition of a selection of Ming Dynasty blue and white ceramic wares mixed in with silver, glass and black décor, all elegantly highlighted in a tall, chrome and ash wood etagere behind.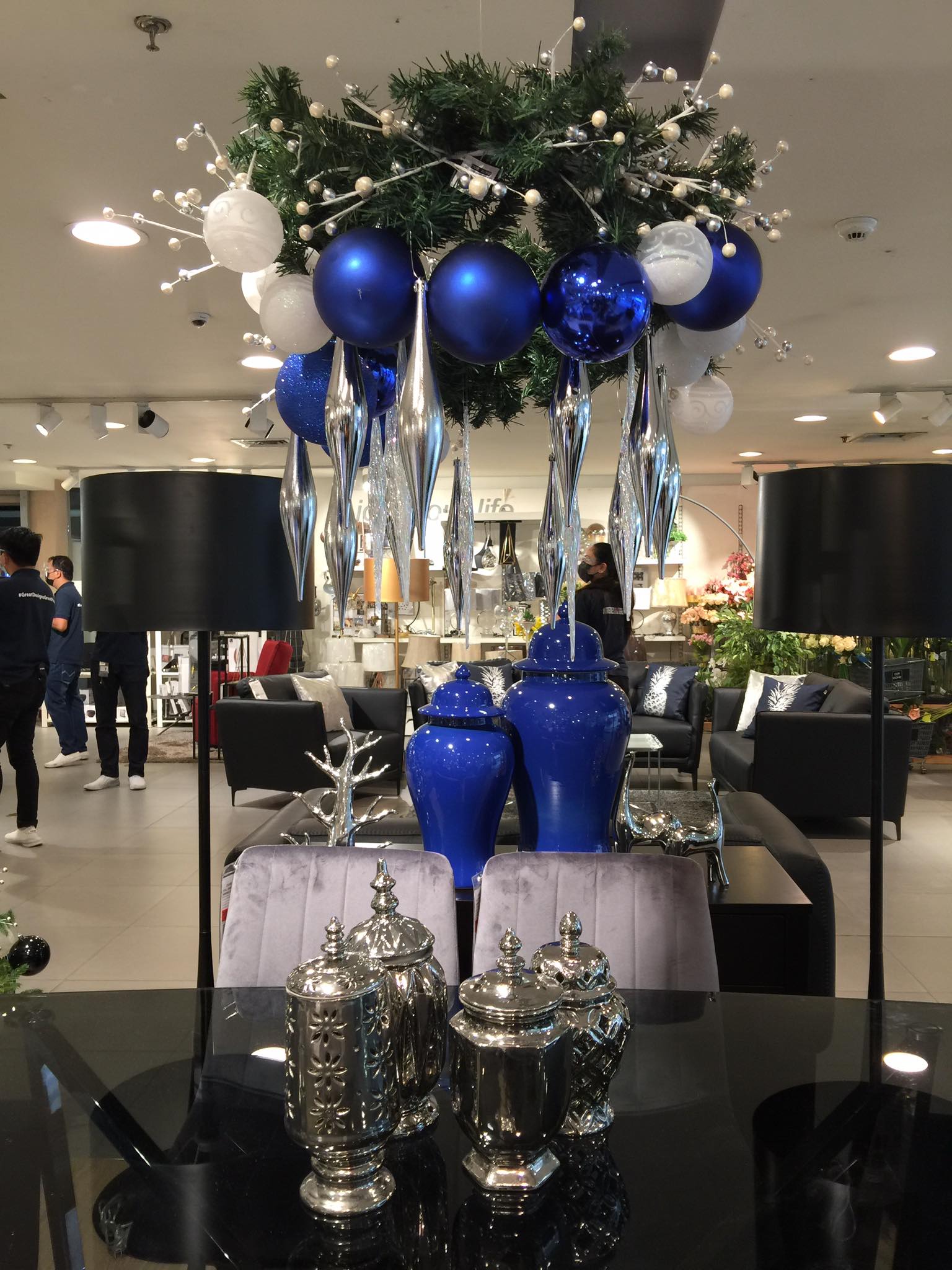 The OUR HOME Christmas styles series continues and OUR HOME aims to provide inspiration for a unique, different and distinctive take on holdiay decorating. OUR HOME believes that Christmas is as individual and personal as homes also differ in their design approaches. But, regardless of the design style and the decoration, the holidays in OUR HOME are always heartfelt and sincere. The Christmas spirit endures at OUR HOME.
Great Designs. Great Prices.