Spaces are personal. Interior spaces… more so. With interior spaces inside the home, a personal space is a blank canvas that allows one to maximize function and comfort while at the same time allowing one's personality to also shine forth. Introducing, the man cave. If you have a man in the house and, or if you, yourself is a man, then chances are you have heard of and probably longed for your own space where everyone else is off limits… except of course, the ones that you invite. And that this space has that distinct look that yells machismo, bravado and an overall masculine flavor. This is the man cave. It is a space where the man of the house can just simply be himself, enjoy his favorite hobbies and maybe even mix in a little entertaining on the side.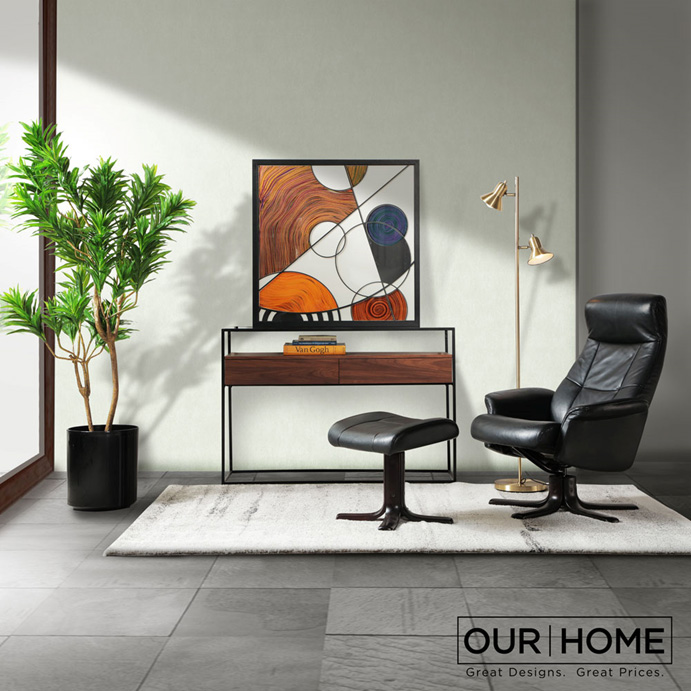 Let's start off with the basics. A comfortable and loungy couch is a must. Comfort is of the utmost importance in the man cave and as such, choose a sofa that's deep, soft, luxurious and with lots of pillows. This accentuates the feel of having to just simply lie around, relax and do nothing. A leather sofa complements the masculine mood while at the same time is also very much recommended for easy clean-ups. A three-seater or an L-shaped sofa also affords enough sitting room to allow the other boys to join in. If space is a consideration, then opt for a recliner or even a pair. Recliners nowadays evoke a comfortable, ergonomic and stylish appeal that combine function and comfort at its maximum. They give off the same comfort levels as a sofa but includes the perks and features of a recliner so in this case, you can never go wrong.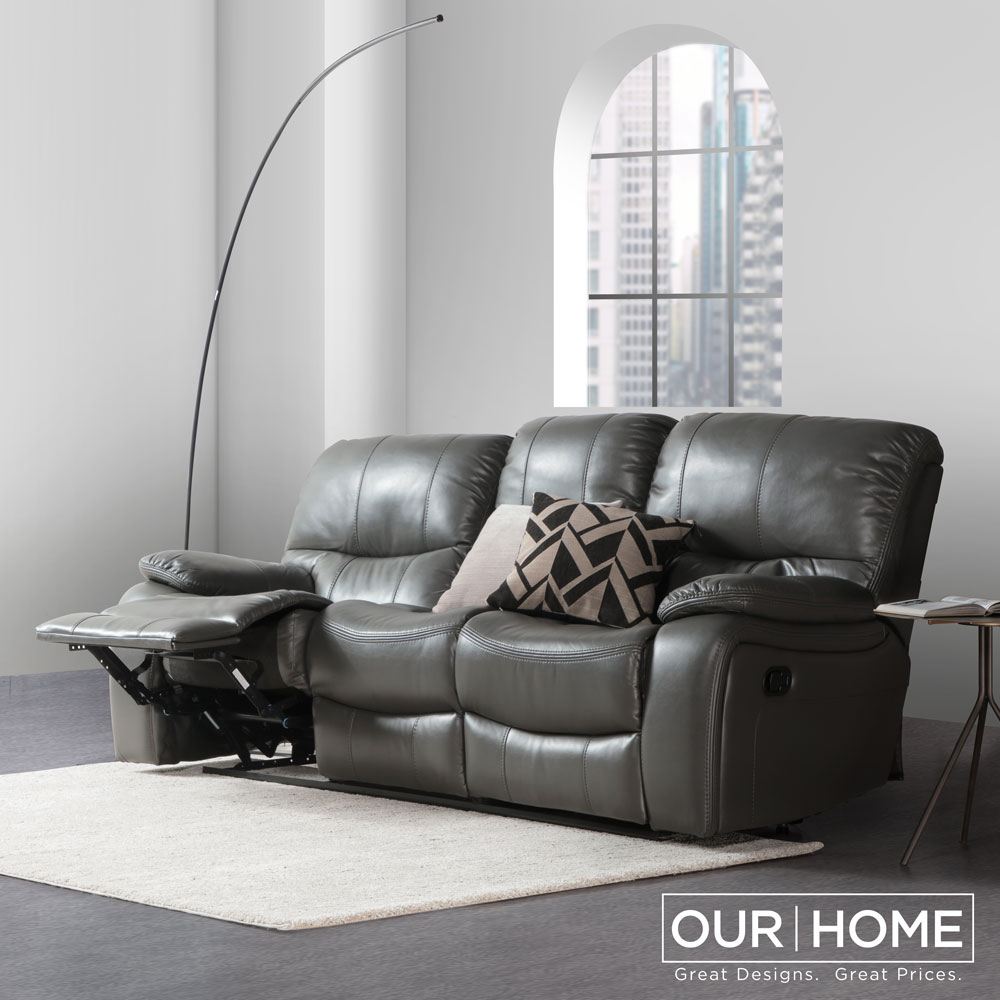 A media cabinet is also a major requirement for a man cave. Choose something that's low but long so you can add on it your big-screen TV for a movie marathon or simply just to have the boys over to watch the game or the match. This is positioned right in front of your lounging pieces and should have enough drawers, shelves and cabinets for your collection of films and games. And lastly, a center table that offers a big surface area is also needed more for serving drinks and snacks. This should complement your sofa and as much as possible should have the same finish as your media cabinet for a consistent and cohesive look.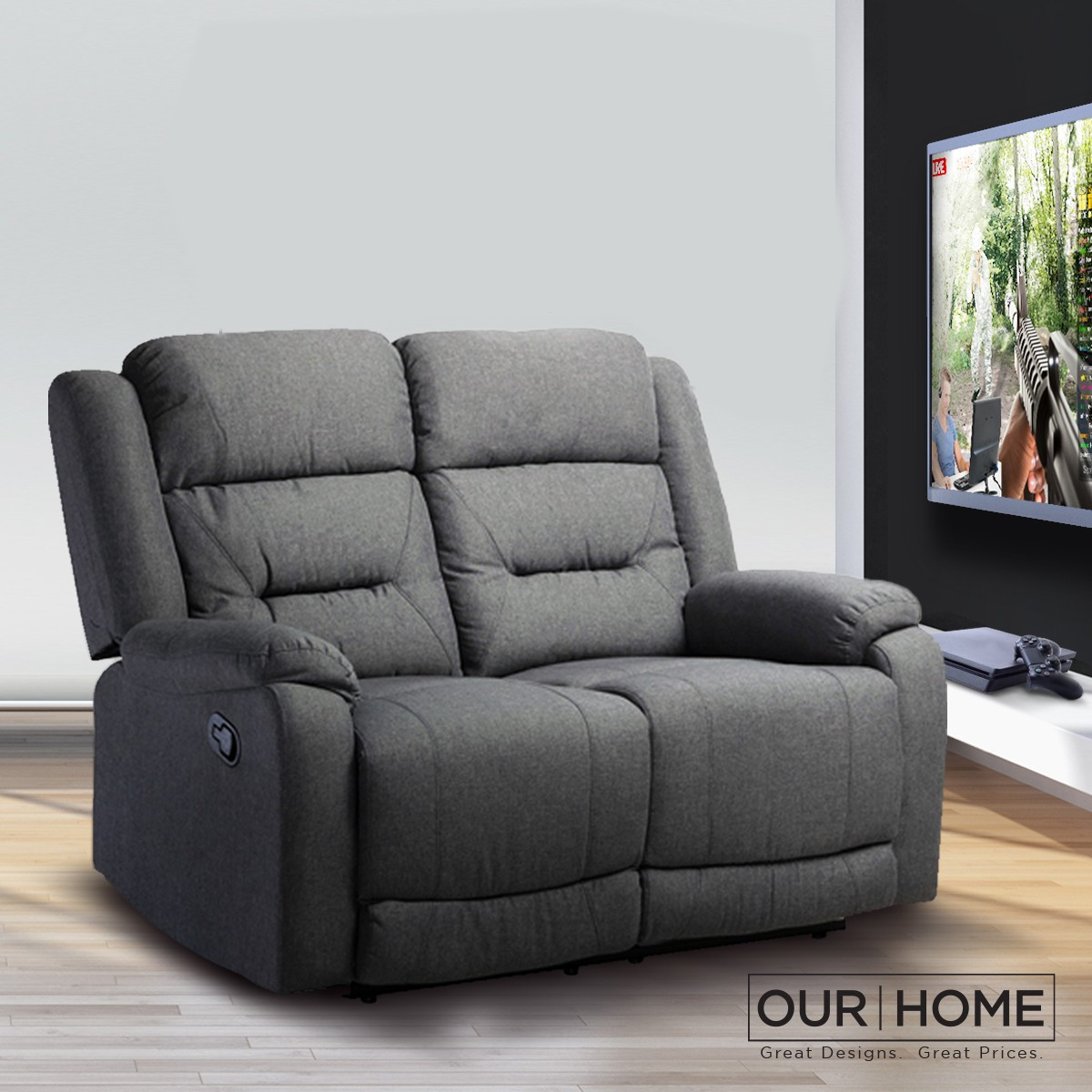 Add ons
To complete the look of your man cave, a rug on the floor, carefully chosen wall prints and the proper lighting are all icings on the cake. Rugs that have a geometric or striped pattern will go well with the masculine appeal that you're going for but the best option would be an animal hide floor rug. Cow hide in solid or natural patterns will definitely give off that mannish mood to the space. Black and white prints, abstract art and even photographs of architectural structures and landmarks on the wall framed in wood or metal all add to the cosmopolitan feel of the space while at the same time reinforcing an urban ambiance. Lighting for the room need not be bright and glaring. Opt for accent and ambient lighting in the form of pin lights and wall washers on the ceiling to create focused lighting while table lamps and floor lamps are guaranteed to evoke the perfect mood for lounging and relaxing.
Then, put in a bar cart; replete with a decanter, glasses, an ice bucket, and platters and bowls for chips and snacks, and this is now the perfect add-on to cap off the man cave.  
For the design style, go for something that is industrial or modern for your man cave. Textures such as wrought iron, cast iron, wood, brick and leather all contribute to an industrial feel. Brown, black, tan and rust are colors that will complement this look. The industrial style is however raw and rustic. It's rough and coarse and it evokes an overall rugged feel. If you are going for something that is stylish, sleek and polished, then go modern. This time, choose textures in glass, brass or bronze, steel, finished wood and fabric. Colors should be black and white, beige or cream, all shades of gray with red as an accent. With the modern look, your man cave will elicit an urban and cosmopolitan feel that is totally avant-garde.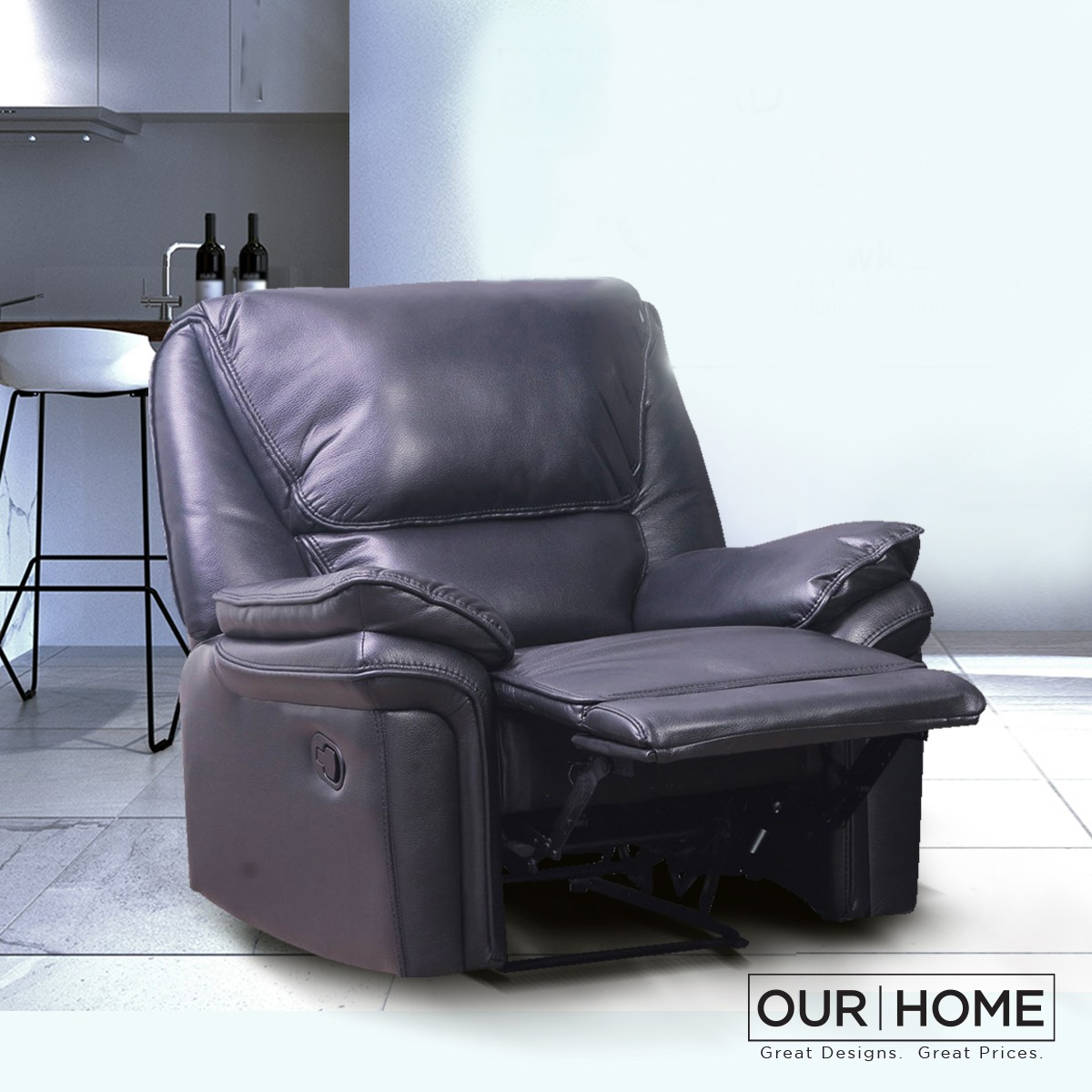 Only at OUR HOME…great designs, great prices.