OUR HOME's Guide to Choosing the Perfect Star of Your Living Room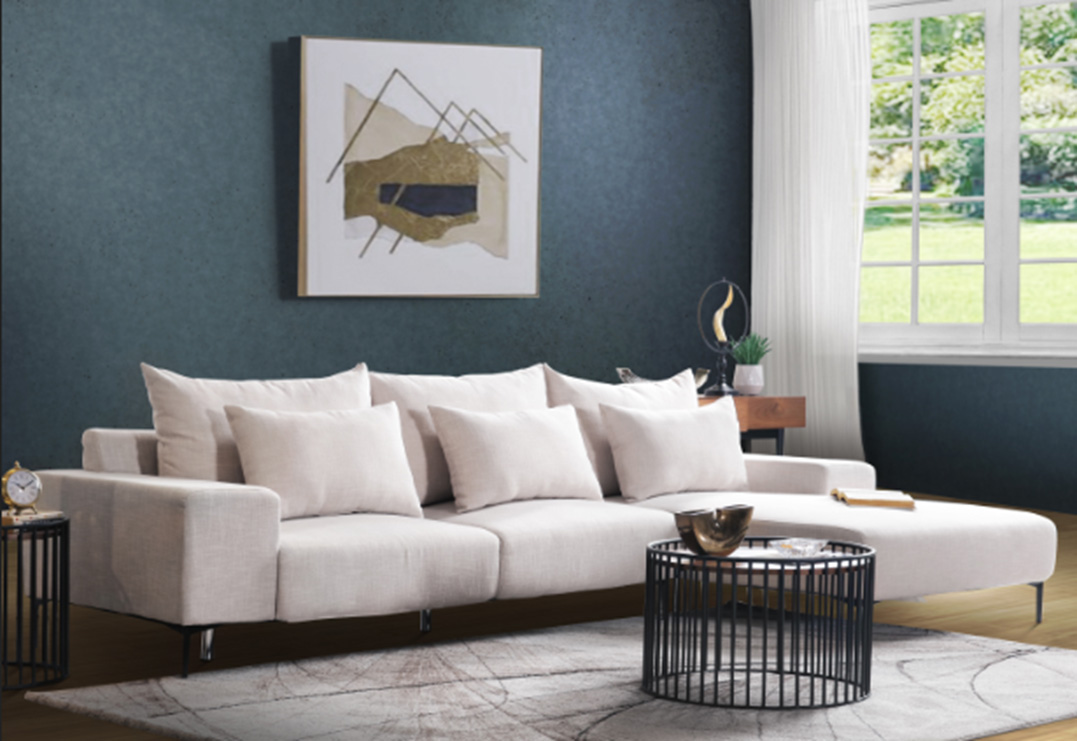 For people who value great conversation and a setting that is conducive to such, then the living room is the perfect room in the house where gabbing with friends, sharing stories with the family, or just simply talking about the day that was, takes place. For all these things to occur seamlessly, you need just one piece of furniture to guarantee that your living room functions for what it is supposed to – and that is the sensational sofa. So… want to find out the tips and tricks to get the perfect sofa, then read on.  
Furniture design for the sofa has definitely evolved. But, for purposes of definition, we will simply define the sofa as a lounging seat that can be occupied by two or more people. The sofa can also be used interchangeably with the term couch. In terms of classifying the sofa based on how many people can sit on it, the standard will be a three-seater sofa. But lately, because of the advent of space considerations, the love seat or the two-seater sofa has also emerged.  
This then becomes a standard in its own right because in terms of choosing sofas for the living room, then the classic pairing would be a three-seater and a two-seater combination. If you wish to opt for two three-seaters or two two-seaters then that's totally up to you and up to the area where these pieces will be placed. Then, there's also the four-seater or what people call the extended sofa. One of the most popular kinds of sofas nowadays is the L-shaped sofa. The L-shaped sofa is a popular choice as well as an economic choice because you are literally getting a two-seater and a three-seater (the classic pairing), in one piece of furniture so it's like a two-in-one thing. Not to be confused with an L-shaped sofa, a sectional sofa is also becoming quite a popular choice. This time, the sectional sofa's edge over the other kinds is its flexibility and the option to pull them apart or join them together, so your living room becomes an exercise in layout varieties.  
It is quite easy to determine the right size and proportion of a sofa making it very ergonomic as well. Start with the seat surface and the seat height. Remember that for the sofa to be comfortable and loungy in its appeal, each seat should measure a surface area of 60 cm X 60 cm. This dimension allows a person to lounge and sit in a relaxed position on the sofa while still maintaining an ergonomic posture. So, just multiply this dimension with the number of people sitting on the sofa and you have basically the length. For instance, a three-seater sofa should be based on 60cm + 60cm + 60cm length and 60cm depth. Just add another 60cm for a four-seater or subtract 60cm for a love seat. The depth of your sofa should be measured at depth of seat plus thickness of back. Remember though that for every layer of loose cushions or throw pillows, 10cm is added to the depth. These dimensions are very helpful if you're having your sofa custom-made or, these can also serve as a checklist of sorts when you're choosing sofas off the floor. 
Sofas come in a variety of styles and designs but it really depends on your design personality and the interior design of the living room. What is important though is more the look. Contemporary, Mid-Century Modern and Industrial styles are usually in neutral tones and are usually covered in fabric or leather. Scandinavian styles are lighter in tone and smaller and tighter in size and proportion which is very much a popular style consideration for smaller living rooms. The Scandinavian style is also brighter in colors and they can even get away with pastels. Traditional style is classic in proportion and may even be tufted. They may be covered in fabric or leather and may come in solid or printed patterns. Choosing a style is then easy when you know the design aesthetic of your living room or the personality of the interiors. 
The sofa is an important piece of furniture that not only provides comfort and a luxurious feel, but also contributes to the primary function of the living room, which is to create an atmosphere that is conducive to stimulating conversation. Living rooms should always have only one star furniture piece and the sofa always takes center stage and should definitely be the focal point.  
Only at OUR HOME…great designs, great prices. 
Shop for your living room